At the end of 2018, inpEV counted on 83 collaborators, 79 of which were direct employees and 4 outsourced, a 2% reduction when compared to 2017, when the Institute had 85 collaborators. They are concentrated in the Southeast region (76%) and are divided in 40% women and 60% men. Last year all collaborators were covered by collective bargaining agreements.
Collaborators by working hours and gender
Full time
Part-time
Male
50
0
Female
29
4
Total
79
4
83
Collaborators per type of labor contract and gender
Indefinite period
Fixed period
Male
48
2
Female
31
2
Total
79
4
83
76%
of collaborators are concentrated in the Southeast region
60% of collaborators are men and 40% are women
Collaborators per type of labor contract and region
Indefinite period
Fixed period
South
6
0
Southeast
59
4
Midwest
9
0
Northeast
5
0
North
0
0
Total
79
4
83
Collaborators by functional level and gender
Male
Female
Directors
1
0
Managers
5
4
Leaders/coordinators
11
8
Technicians/supervisors
3
1
Administrative
7
12
Operational
19
3
Apprentices
2
1
Interns
1
1
Third-party
1
3
Total
50
33
83
At inpEV, the main focus of the Health and Safety area is to reduce the number of incidents by extensive risk identification and establishing various preventive actions to reduce them. Some examples of such actions in 2018 include the old presses being replaced by new ones and the installation of fall protection systems. Besides this, managers were trained to be qualified and develop awareness on
health and safety.
By having safety as one of its values, the care for people has always been a priority for inpEV, which makes efforts to incorporate more and more a safety culture in the daily lives of all those involved with the Campo Limpo System.
This is why the Institute has invested in developing its Health and Safety Management System in 2018, which seeks to standardize some processes and procedures, identify the risks in different activities, improve working conditions and maintain a good environment with adequate facilities and quality equipment.
With an attentive attitude and by intensifying health and safety actions and encouraging all units to adopt better practices, it is possible to achieve important results. This is how inpEV significantly improved its health and safety indicators in 2018, when compared to the preceding year. The injury rate, for example, dropped 20%, while the lost time rate dropped 68%.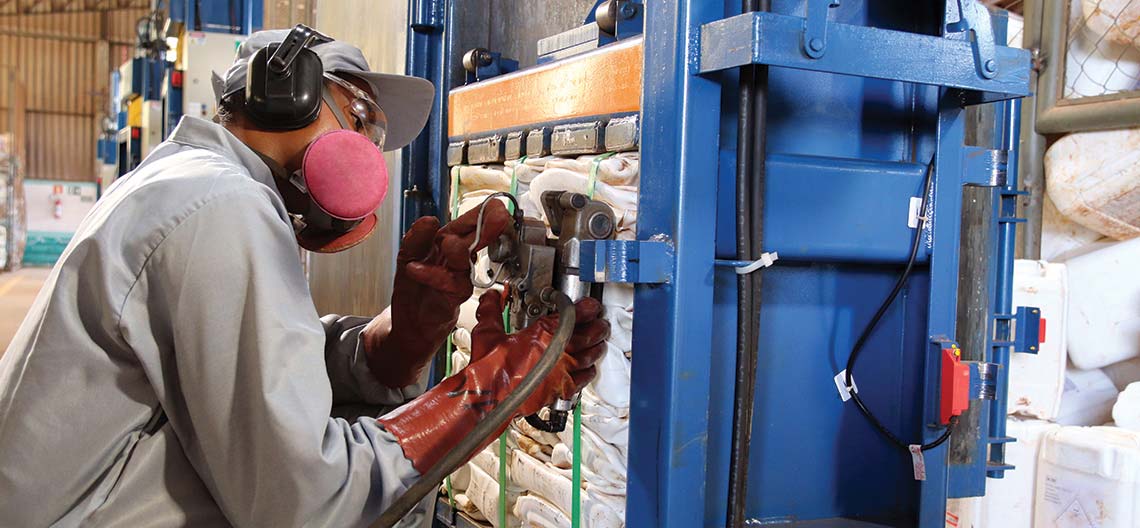 Health and safety rates *
* These rates are calculated according to the registry system of the International Labour Organization (ILO): number of injuries/illnesses/days/hours lost per MHW (man hours worked, including overtime hours) x 1,000,000.
** InpEV identified a calculation mistake in the health and safety rates published in the year of 2016. For this reason, except for the number of deaths, these data were disregarded in this report since it is impossible to recalculate them.
2016**
2017
2018
Total
Male
Female
Total
Male
Female
Total
Injury rate
N/D
22.50
0.00
12.20
15.40
0.00
9.79
Occupational illnesses rate
N/D
0.00
0.00
0.00
0.00
0.00
0.00
Lost days rate
N/D
112.50
0.00
61.20
30.81
0.00
19.59
Absenteeism rate
N/D
0.00
0.00
0.00
1.21
0.02
1.92
Number of deaths
0
0
0
0
0
0
0
Training and development 404-1
InpEV remains committed and attentive to the constant improvement of its staff, by providing training every year that offers growth opportunities to collaborators and improves internal processes, both at its headquarters and at the central stations under its direct management.
In 2018, 1,200 hours of training were offered to our headquarter employees, an average of 14.52 hours per collaborator - in 2017, this average was 15.34 hours.
For receiving station employees, inpEV mainly offered training related to work safety and operational procedures in 2018. Around 1,200 hours of training were offered to these collaborators, representing an average of 34.66 hours per collaborator - in 2017, this average was 13.93. The variation in training between these years was due to new training needs identified in 2018 and syllabus increase for routine training courses.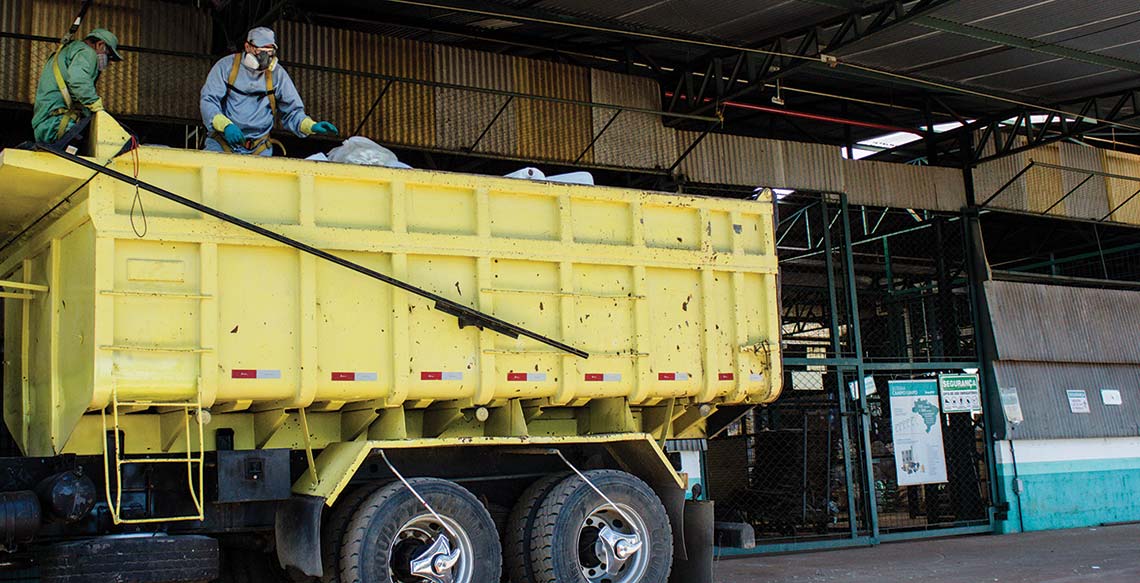 Average training hours at headquarters, per functional category and gender
Number of collaborators
Number of training hours provided
Average hours of training
Functional category
Directors
1
0.00
0.00
Managers
9
172.00
19.11
Coordinators
19
408.00
21.47
Supervisors
4
0.00
0.00
Administrative
22
529.00
24.05
Operational
23
6
0.26
Apprentices
3
32.00
10.67
Interns
2
58.00
29.00
Total
83
1,205.00
14.52
Gender
Male
50
525.00
10.50
Female
33
680.00
20.61
Total
83
1,205.00
14.52
Average training hours at receiving stations under direct management, by functional category and gender
Number of collaborators
Number of training hours provided
Average hours of training
Functional category
Administrative
3
99.00
33.00
Apprentices
1
13.00
13.00
Housekeeping staff
3
37.00
12.33
Operational
19
786.00
41.37
Operational leaders
3
156.00
52.00
Supervisors
6
122.00
20.33
Total
35
1,213.00
34.66
Gender
Male
28
1,110.00
39.64
Female
7
103.00
14.71
Total
35
1,213.00
34.66