Eco-efficiency of the Campo Limpo System 305-5
The Campo Limpo System's ecoefficiency is evaluated every year by means of a life cycle analysis study carried out the Espaço Eco Foundation (espacoeco.org.br) and followed by inpEV's Sustainability area. By establishing a comparison between a scenario determined at the start of this study with a hypothetical scenario in which the System does not exist, as was the case until 2002, this study has consistently concluded that the Campo Limpo System is the most ecoefficient alternative to receive and dispose of empty crop protection packaging in Brazil.
A highlight related to energy efficiency in 2018 was the installation, in October, of a photovoltaic system at the Unaí, MG station. With this change, an 88% reduction in electric energy consumption was observed at that unit, between the months of November and December of last year, when compared to the same period of the preceding year.
Between 2002 and 2018, the Campo Limpo System has contributed to:
Avoidance of around 688,000 tCO2 To offset these emissions, it would be necessary to plant 4,000,000 trees.
Savings of
30

billion MJ
which is equivalent to the annual supply of 4 million homes.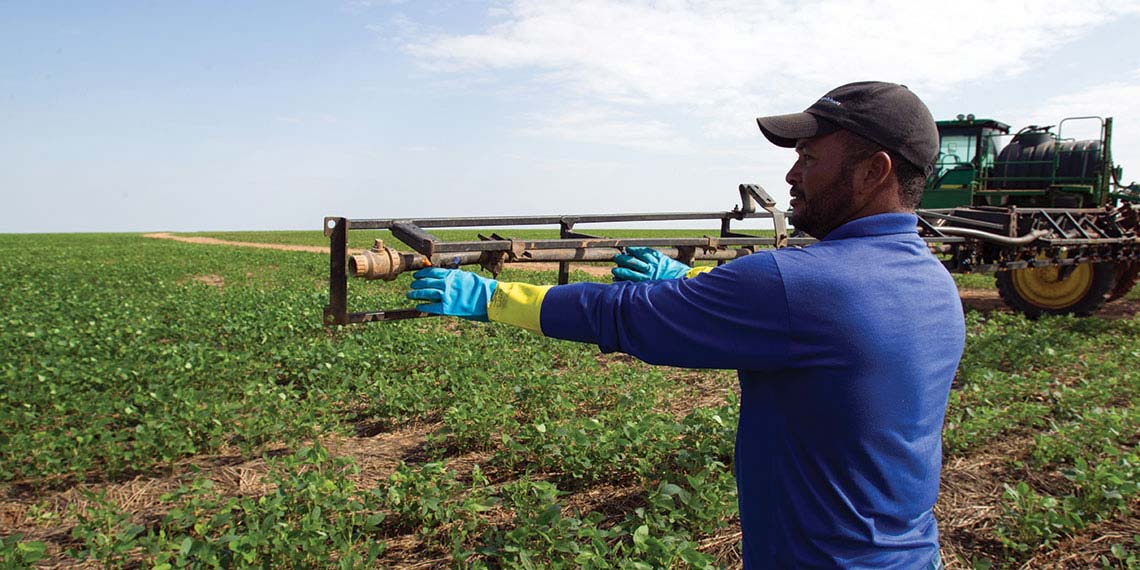 ISO 9001 recertification
InpEV obtained renewal of its NBR ISO 9001:2015 certification, in 2018. During this last cycle, the Uruçuí, PI station was included in the scope, which is now certified together with the Boa Vista do Incra, RS, Rondonópolis, MT, Taubaté, SP and Unaí, MG stations.
Certification of these five central stations was under the responsibility of BRTÜV - Tüv Nord Group, which audited the processes of receiving, segregation, processing, storage and shipment of packaging to their final destination. inpEV's management processes for receiving stations, logistics and final destination of empty packages were also audited.
Renewal of the quality certificate certifies that inpEV follows the good practices of the sector, thus offering safety to its stakeholders, mainly to receiving unit collaborators, who are aware of the administrative, operational and human resource premises that guide their work.
In 2018, after its eighth audit cycle, inpEV obtained renewal of its NBR ISO 9001:2015 certification, which certifies that the organization's Quality Management System is adequate in accordance with this set of standards.