Efficiency of receiving units
InpEV always seeks ways of making its operations more efficient by investing in the System's productivity.
One of the projects that proves this started in 2015 and is scheduled to start in 2019. It seeks to boost process efficiency by means of changes to the label and insert cleaning procedures of rigid plastic containers: these will no longer have labels and inserts that must be manually removed at central stations and outposts, but will instead be removed at partnering recyclers of the Campo Limpo System in an automated fashion. This initiative will result in operational gains, besides cost reductions and increased efficiency in operations.
Started in 2017, the packaging compression project is also ongoing, which seeks to identify more efficient equipment for this type of activity. Besides this, inpEV concluded a feasibility study and pilot in 2018 to recycle unwashed rigid packages instead of sending them to incineration. This process is scheduled to start operation in 2019 and will generate positive impacts for the Campo Limpo System.
Procurement Project
One of the great challenges for inpEV in 2018 was to restructure its Procurement area, which was started in 2017 - with a diagnosis, done by an external consultancy, to identify improvement points and opportunities for this area - and is scheduled to be concluded early in 2019.
Over the last year, inpEV took on the task of addressing issues identified in this diagnosis by implementing actions such as new methodologies and tools, collaborator training and conception of new processes and flow diagrams. One of the highlights of this process was the implementation of a Strategic Sourcing tool, which allows the Procurement area to define the best form of purchase for each product or service.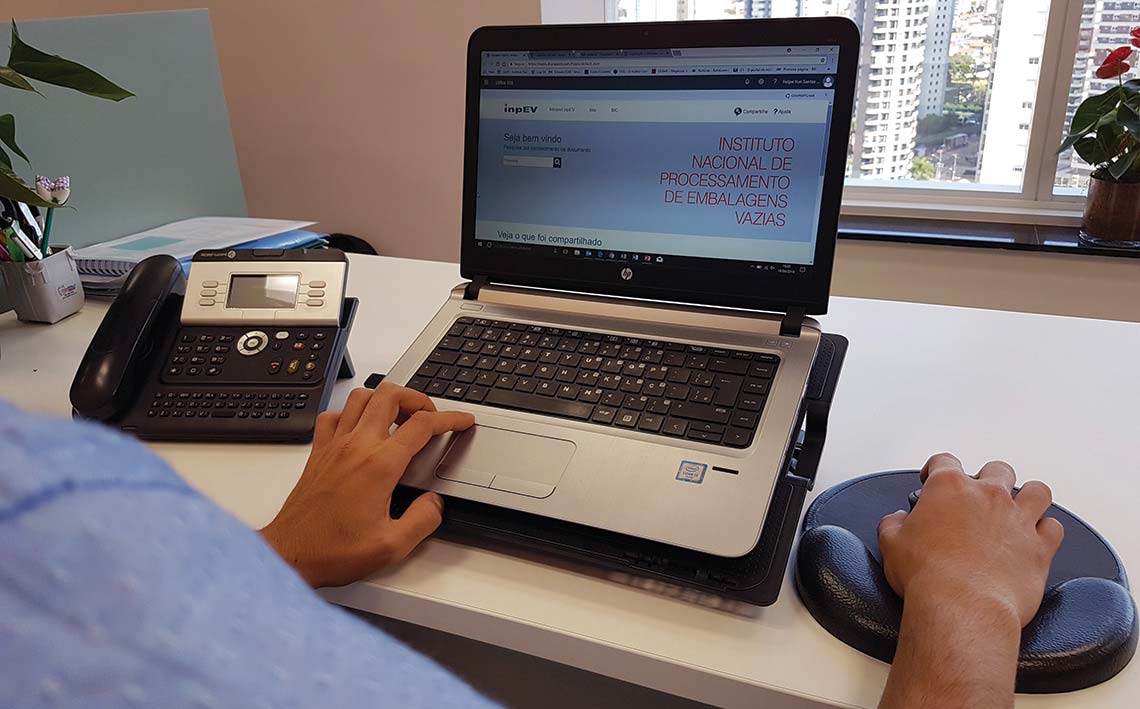 One of the outcomes of this project refers to a study to purchase tapes and seals in a centralized fashion which will result in financial gains. The Institute has already started negotiations with two vendors to ensure that all its receiving units are catered, expected to begin early in 2019.
Besides this, studies on the supply of personal protection equipment are expected to be concluded in the beginning of 2019 and contemplate the changes required by the eSocial program as well as labor health and safety aspects.
InpEV Knowledge Management
Launched in the beginning of 2018, the inpEV Knowledge Portal is a platform that seeks to register, organize and make available for consultation, in a structured fashion, all knowledge acquired during the Institute's existence, with the purpose of supporting decision-making and perpetuating the good practices adopted until here. Besides this, the platform works as an information database regarding the development of reverse logistics in Brazil.
Work to develop this portal was started in 2017 and included interviews with managers, video production and analysis of already existing material to be part of its content. Once the portal was launched in 2018, inpEV tried to disseminate a culture of using its own resources, besides planning improvements and new functionalities, to be implemented in 2019. The plan is to offer more communication and human resource functionalities to make the portal even more attractive.